You are here
Educational Resources
Educational Resources
A Career in the US as a Doctor
This project is based on the results of the "Student Attitude Survey" conducted by the Student Committee of the ACP Japan Chapter. The results of this survey showed that the number of medical students who want to work overseas is very high, 381 out of 548, or about 70% (however, this is a voluntary survey and should take into account the fact that many of the respondents are interested students). However, there was a gap in the number of students who said they were "seriously thinking" about working abroad, at 40%. The current situation is that few students actually take action.
Learn more about this program "A Career in the US as a Doctor".
If there are medical sites you find very useful and think that others might as well, please let us know. You can send your suggestions to Japan Chapter staff at acpjc@cscenter.co.jp.
Online Learning Center
Visit ACP's Online Learning Center to explore a wide-ranging library of online CME and MOC activities.
The DEI Shift Podcast Series
New! Defining Obesity, Challenging Weight Bias
New! Addressing Bias and Disparities in Pain Management
---
Physician Well-being and Professional Fulfillment
Providing guidance and resources that foster communities of well-being for internists to best serve patients and optimize professional fulfillment.​
Check out ACP's well-being and professional fulfillment website
for individual, community, and organizational well-being resources.
Learn how ACP Well-being Champions are making a difference around the world.​
Connect Today​
I.M. Emotional Support Hub​
It's common right now to feel overwhelmed, stressed, or depressed. Taking care of ourselves and encouraging others to practice self-care sustains our ability to care for those in need.
​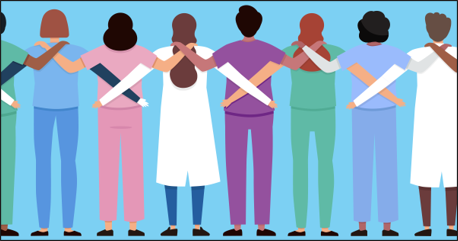 Pin the Well-being and Professional Fulfillment webpage to your MYACP today.​
​Watch a new series of brief videos developed by ACP and your fellow members that offer strategies to cope with daily burdens. Take a few minutes to watch these videos, then share them with a colleague who may need support.​